Why Sell?
Sell Your Car With Confidence To A Trustworthy Dealership
When the time comes to sell your car, knowing the right way to get it off of your hands can mean the difference between a sale experience that's fast, safe, and fair and one that puts you at risk of fraud or possible attacks. For most car owners looking to part with their vehicles, dealerships offer the safest, most reliable, and most cost-effective way to sell.
Selling your car directly to a car dealership like Step One Niceville offers unique opportunities that will benefit you. One of the benefits of selling your car to a dealership is that there's less hassle involved when selling to a dealership. When you sell your vehicle to a dealership, they will handle all of the necessary paperwork on your behalf, unlike in a private party sale where you expect to handle the paperwork yourself.

In addition, cars sell much faster (in a matter of hours) when you take them to a dealership vs. a private party sale, where you may need to wait for weeks or months to make a sale, saving you time in the process. Selling a car to a dealership is usually faster because dealerships accept your car "as is," while a private party sale may require you to advertise the car, detail it, and arrange test drive times with prospects who may end up not buying.

Selling cars to our dealership is a pleasant and simple experience, just like car buying. Once you decide to sell your vehicle, the first step you can take is to use a car valuation site like Kelley Blue Book to estimate your car's worth. If you're not the first owner of the vehicle, then you may also need to run a history report to see if there are any problems with the car.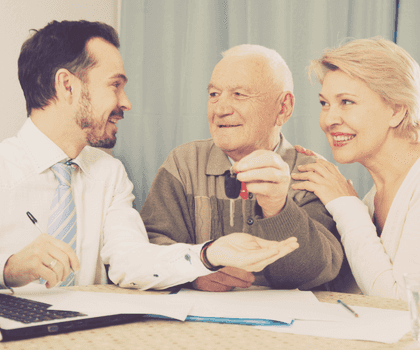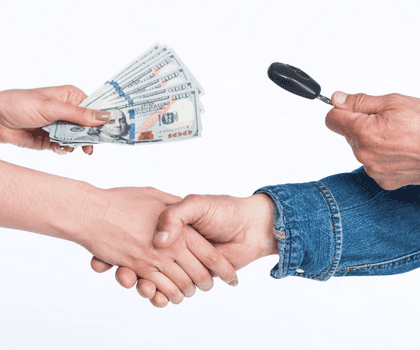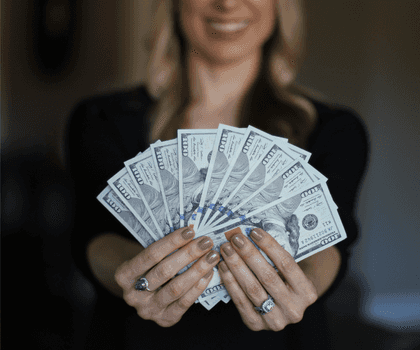 The Selling Process Is Easy
1 –

No Waiting

This is a big one. With how quickly inventory has been moving. If your next car purchase is contingent on selling your current vehicle you may not have the time to wait on that perfect buyer to offer you the best price.

2 –

Less Back & Forth

Dealing with buyers can be difficult. Just like how you are trying to make more money selling privately, the buyer is trying to save money buying privately. Therefore, be prepared to negotiate. Nearly every single person that comes to you will be trying to talk you down in price.

3 –

Get A Trade-In Tax Credit At A Dealership

Did you know you can get a tax deduction on your next purchase by selling through a dealership? This alone can make up for the lost profits of selling to the dealership. It works like this; if you're buying a $20,000 car and trade in your used vehicle for $8,000 dollars, you will only be taxed for the $12,000 difference on the new vehicle purchase. By not selling to a dealership, you risk this deduction and generally make it more complicated.

4 –

The Paperwork Is Done For You

When transferring ownership of a vehicle, the paperwork can be a nightmare. You have to deal with the title, registration, any sort of lean on the vehicle, etc. At a dealership, they have the resources to take care of all this, quickly and easily for you.

5 –

Less Risk At A Dealership

Selling a vehicle is a big transaction to handle without standard business resources. There's a larger risk for fraud, and if you are subject to fraud, it's harder to remedy yourself as a private seller. It is especially difficult without any type of seller's insurance. On top of this, you have the added risk of exposing yourself to more strangers. If selling privately, be sure you show your vehicle and make the sale in a highly-populated and well-lit, location, like a dealership!

6 –

Save Time & Energy

Are you a used-car marketing pro? If not, you will need to learn how to list your vehicle and sell your car by putting in all the hours to do so. It's a lot, especially if you live in a location with a competitive market and you're trying to get the best price possible. On top of all this, you have the added time of scheduling appointments, showing your vehicle, and allowing people to test drive it. Selling your vehicle privately can be a headache, to say the least. So consider, how much is your time worth to you?

7 –

Additional Legal Protection At A Dealership

If you sell your vehicle, and it breaks down after the sale, you could be held liable for this. When you sell it to a dealership, generally you're protected from any sort of legal action after the sale happens. Ensuring when you're done with the deal, you're actually done with the deal.


Pro Tips
Many dealerships do not purchase cars that do not run or buy your car with a blown engine so if that is the case you might have to find a different route. The reason being,
is these dealerships do not have a market to resell these cars.
When you sell your car, don't cancel your insurance until the car title is transferred. You're still legally responsible for the car if it's in your name. Learn more about insurance when selling a car.
If you're selling a car with an active loan, you're still the one responsible for paying it off, so the remaining balance on the loan will likely be subtracted from the price the dealer offers you. So if you owe more than what the dealer offers, you'll need to pay the difference to the lienholder.
EXAMPLE: If you owe $5,000 on your loan and the dealer offers you $6,000 to buy the car, the dealer will pay $5,000 directly to your lender, and you'll get a check for the remaining $1,000. On the other hand, if you still owe $5,000 and the dealer offers you $4,000, you'll need to pay the remaining $1,000 to the lienholder.

Make Step One Niceville Your Place For Selling and Buying Used Cars
At Step One Niceville, we offer a safe and compelling way of selling your cars, trucks, and SUVs without the hassle of using advertisements as a private party. For individuals who may be interested in buying, we offer a wide selection of new, used, and certified pre-owned vehicles for sale at fair prices.

As well as that, we have a reputable service center that's highly recommended and regarded as far as auto repairs and maintenance are concerned. So whether you're selling a vehicle, in need of maintenance, or a potential buyer, there's room for us to work together for mutually beneficial outcomes.

You may book a service appointment online or visit us today at Step One Niceville for a test drive or a trade-in! We can't wait to assist you!